Child Support Utah Guidelines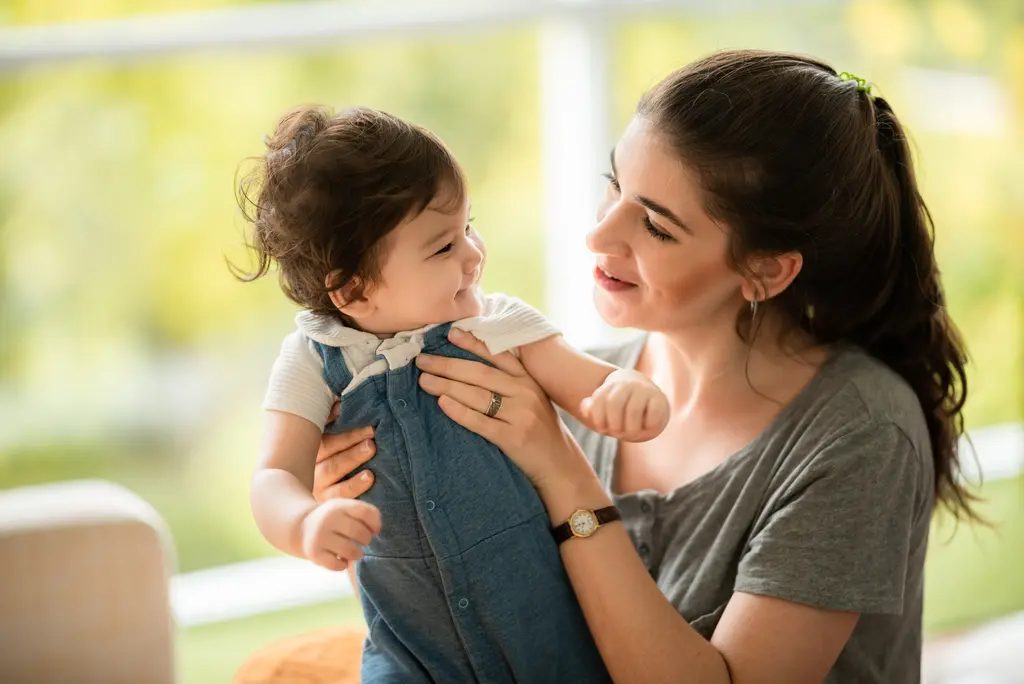 Child Support Guidelines in Utah can be challenging to understand. Utah requires that a baseline support amount for children is calculated based on the non-custodial parent's income, the number of children and whether there are exceptional circumstances. 
There are also cost-of-living adjustments that can be added to support orders as well. If you're unsure how much child support you should pay, or get paid, then reading this article will help you understand child support in Utah.
Child support can be a contentious topic, and you will want legal advice from experienced family law attorneys at Gravis Law.
What is Child Support?
Child support is a recurring payment made by a non-custodial parent to help their children financially. Child support payments are often established during the divorce process; however, the sole conditions for claiming child support payments are paternity and maternity.
Child support is a state-level issue, and Utah has its child support requirements.
Child Support Eligibility
Only custodial parents may get child support. This parent has primary physical custody and is responsible for the child's daily needs. A kid living with both parents who have joint custody may nevertheless be compelled to pay child support to the other. This is particularly common if the parents' wages are pretty different.
Being a custodial parent does not automatically mean you will get child support. Other legal and practical problems to address include locating the other parent, establishing paternity, and court-ordered child support. If you're unsure about your child support eligibility, consult a competent child support attorney in Utah.
What Is Included in Child Support?
In Utah, child support covers the kid's living costs. Child support covers a variety of essentials, including food, housing, medical expenditures, health insurance, and clothes.
Apart from essential requirements, child assistance covers other expenditures such as daycare, school supplies, travel/transportation, and extracurricular activities.
Utah Child Support Enforcement
In Utah, the state child support department enforces child support. The state agency locates non-custodial parents, enforces support orders, and collects child support arrears.
Understand the Utah Guidelines for Child Support
The following summarizes the most salient features of Utah's child support standards.
Section of the Code
Sections 78B-12-204 through 205 of the Utah Code: Child Support Guidelines.
Gross income encompasses all prospective earnings from any source. Salary, wages, commissions, royalties, bonuses, rentals, gifts, prizes, dividends, severance pay, interest, alimony from a prior marriage, and Social Security payments are all examples of compensation.
Gross income excludes means-tested welfare payments received by a parent.
How is child support handled in Utah?
Utah has different and additional criteria for sharing a child's unusual medical bills. Extraordinary medical expenditures arise from illnesses, hospital stays, or pricey treatments like braces.
Extraordinary medical expenses are treated as a "required deduction" in Utah. Deductions from child support payments are made if the non-custodial parent covers child care fees. For child care, the non-custodial parent must contribute.
Child support calculation 
Child support is determined by both parents' gross monthly income and the child's overnights in each home. To correctly calculate child support, both parents must present evidence of payment. Pay stubs and copies of tax returns will be required.
Utah law establishes Child Support Guidelines for calculating child support. 
The rules have three parts:
Base child support

Medical care

Child care expenses
The non-custodial parent pays child support.
How Is Adjusted Gross Income Calculated?
Adjusted gross income is determined by deducting previously ordered and paid alimony and child support from the parent's total revenue.
Calculation of Liabilities
The following stages determine each parent's child support obligation in proportion to their adjusted gross incomes:
Step 1: Add the parents' adjusted gross earnings.
Step 2: Determine the primary combined child support obligation.
Step 3: Multiply the appropriate value by the proportion of each parent's total adjusted gross income.
Exceptions
The court will disregard the child support recommendations above if the parents share physical custody or have joint physical custody (see section 78B-12-102) or if the parents have joint physical custody.
The non-custodial parent's monthly adjusted gross income must be less than $1,050.
How does joint custody affect Utah child support?
All states have a means of adjusting child support payable when both parents share custody of a kid.
Shared custody is included in the child support calculation in Utah. In circumstances of shared custody, the paying parent's child support obligation is decreased by the amount of time spent with the kid.
Do I need to pay child support if we're not married?
Without exception, a parent must financially assist their child's other parent, even if they were never married. This isn't alimony. Depending on the circumstances, a child's father or mother must share custody or pay support.
A court may issue child support orders after a biological father or paternity is established by a DNA test or birth certificate.
Child support for a child with disabilities in Utah
The child support guidelines in Utah are based on the Federal Child Support Guidelines, and the State of Utah administers them. 
The Federal Child Support Guidelines have a schedule that calculates the amount of child support determines the amount of time every parent has with the child or children. 
In most cases, this works out well for both parents. But when a child is disabled and requires additional care by one parent or another, this type of calculation becomes unfair. 
For instance, if a child is in a wheelchair or has severe autism and requires an aide to assist them with their daily living needs, one parent will likely be assigned more than 50% of the time with that child. The other parent may not see that child for months at a time, even though they are paying for their needs.
This can cause problems for two reasons: 
1) The parent who is paying for the care is not only giving up their time with their children but also giving up income by having to pay for additional care;
 2) There is often an emotional bond between the non-custodial parent and the disabled child, which causes significant emotional stress to both parties.
Does child support cover college in Utah?
Utah law allows courts to require non-custodial parents to pay their child's college tuition. Whether or not postsecondary education assistance is ordered depends on the scenario.
Utah Child Support Termination
Kid support in Utah generally stops when the child reaches 18 or graduates from high school. Kid support will also cease if a child turns 18 and marries, enters the military, or is removed from incapacity.
In certain situations, once the kid turns 18 and graduates from high school, the court will allow the youngster to keep receiving child support. 
For example, a kid with exceptional disabilities who cannot financially support himself may continue to receive child assistance until age 18.
Takeaway: Gravis Law is here to help you get through the process of figuring out child support
Child support is a highly complicated matter, and there are many factors that a court will consider when assessing a case. These can include the particular disabilities of the child and their severity, as well as certain specifics from each parent's life.
Considering all of these factors, no two cases are ever exactly alike. By speaking with a child support lawyer at our firm about your situation, you can better determine how child support will be assessed in your case.
Gravis Law sees that family law courts need to be more open-minded to the needs of families and children. We see too many cases where a parent is motivated by vindictiveness instead of what is best for the child.
Our main goal is on protecting our clients' rights and providing value-based legal services. We counsel all our clients on the crucial parenting time, emphasizing emotional management in parenting disputes.
When parents are left with the welfare of their children in mind, everyone involved can benefit from family law decisions that favor the child over the parents' egos.
Do you need legal help with a child support order or request? Please feel free to contact us at Waldon Law Group.