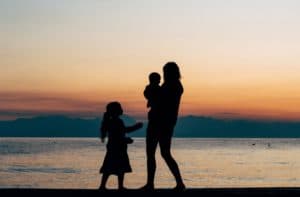 Family is an incredibly personal and significant part of our lives, and facing legal issues that will affect you and your family brings stress and worry that makes the legal process much more difficult. That's why it's important to have an experienced family law attorney to consult with, so that you can stay informed and know how to address family law matters that pertain to you.
Divorce is a complicated process that will definitely have an impact on your family. Ending the marriage may be the right step for divorcing couples, but that doesn't mean that there won't be any struggles throughout the divorce process. It may be difficult to come up with a divorce agreement, especially regarding child support, alimony or spousal support, or division of marital property and debt. Seeking legal representation from divorce attorneys or considering mediation can help you arrive at a settlement agreement.
A divorce decree may need to be modified if the need of your children, or the financial situation of one of the divorcing parties, changes. You have to prove in court that these changes are significant, which means that having an effective legal representation is vital to the proceeding.
Child custody, visitation, and parent time is another family matter that should be addressed properly so you can take control of your personal and legal affairs. A parenting plan is a written document buy ativan paypal that details how the divorced parties plan to spend time with their children and fulfill their parental responsibilities. Having the assistance of a child custody attorney will help you arrive at a custody and visitation arrangement that's fair to both parties and has your child's best interests in mind.
Adoption is the legal process of obtaining the parental rights and responsibilities to a child. The process of adopting may involve procedures such as termination of parental rights and establishing paternity and parentage which are better tackled with the assistance of an adoption lawyer.
In adoptions, as well as custody and visitation cases, a private guardian ad litem may be appointed to represent the best interests of the child in a court proceeding.
Are you facing a legal issue that affects your family? Family law can be complex and difficult to navigate, but our trustworthy attorneys will help you discuss your options and assist you throughout the legal process. Contact us at Utah Child Custody to get in touch with an experienced family law attorney and start taking control of your personal and legal affairs today!
At Utah Child Custody, we offer legal services for the following family law matters.
Do you have questions or need help? Let's chat.