Probate Attorney in Orem, Utah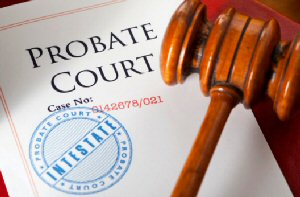 Probate refers to the legal process of settling and distributing a person's estate after they pass away. It also involves the process of reviewing the assets of a deceased person and determining inheritors. An executor or personal representative, who is either nominated by the deceased person's will or appointed by the probate court, has the legal authority to assets and property in the estate, pay bills and taxes, and distribute estate property to the rightful heirs and beneficiaries.
Probate laws may vary from state to state. Hence, it is advisable to seek legal assistance from a reliable Orem probate attorney to help you know the state laws so your final wishes can be fulfilled efficiently. The law may differ on what happens if you die with or without a will.
At Gravis Law, our Utah estate planning attorneys are dedicated to helping families through difficult times by providing advice on legal issues related to probate, estate planning, and asset protection. We will work with you and your family to achieve these goals while protecting your assets.
Call us now at 801-823-4373 and schedule an initial consultation.
When is probate necessary?
It is imperative to know whether a probate is required following the death of an individual. Probate may seem to be a complicated and expensive legal process. However, it is considered a formal and lawful way of transferring the ownership of your assets to your beneficiaries when you die. Whether probate is needed depends on the type of property, how it is owned, and what the state laws are. A credible probate attorney in Orem can help you determine if you need to undergo the probate process.
When a person dies and leaves a last will and testament, a probate is required to prove the will and implement its provisions. A deceased person who has created a will is known as a testator. When a testator dies, the executor of the will is responsible for initiating the probate process.
A will is a legally prepared document that states your intentions for the distribution of your assets and wealth after your death. However, a probate process also can happen if a person dies without a will (intestate) and has assets that need to be distributed under the state intestacy law (the law of inheritance).
The purpose of going through the probate process is to prevent fraud after death. That being said, probate only applies to your estate in the following situations.
You own real property (such as a home or real estate) solely in your name or under tenancy in common.
The value of your probate assets exceeds the Utah small estate threshold.
If you're unsure whether your estate will have to go through probate after you die, make sure to consult with a local estate planning attorney.
The probate court provides the final ruling on the division and distribution of assets to beneficiaries. A probate proceeding usually begins after validating the will. Probate estate proceedings require accurate and detailed information regarding the decedent's family and assets. The proceeding may involve issues related to proof of kinship, will contests, the capacity of the decedent, undue influence, proper signing of the will, and the spousal rights of election.
At the end of a successful probate proceeding, the probate court will issue Letters Testamentary to the estate executor who is then authorized to manage the estate of the decedent. If you have been appointed an executor of a will that needs to go through probate, consider hiring a seasoned Orem probate lawyer to work with you and the beneficiaries to settle the estate owner's affairs.
How to Avoid Probate?
Some people don't want to probate a will. Probate rarely benefits your beneficiaries because it is an expensive and time-consuming process. There is no requirement that a will or property go through probate, but if the decedent owned property that is not arranged to avoid probate, there is no other option for the beneficiaries to obtain legal ownership without it.
In addition, estates that fall below the threshold for small estates can skip probate. A few other examples of situations wherein probate is unnecessary include the following.
Joint Tenancy
The right of survivorship allows a surviving joint tenant to become the owner of the entire asset if the other tenant dies. When one of the owners dies, the property goes to any surviving owners. In this case, it is not necessary to probate a decedent's will since all assets can be collected without court authorization. For example, making your spouse or someone else a joint owner allows the transfer of the asset without the need for probate.
Tenancy by the Entirety and Community Property With Right of Survivorship
This is property ownership only recognized in community property states. It is the ownership between husband and wife. Similar to joint tenancy, these forms of property ownership for married couples let the surviving spouse own the entire property upon their partner's death.
Beneficiary Designations
Make sure you name beneficiaries on all your bank, retirement, and investment accounts, as well as any life insurance policies. Beneficiaries named in your retirement account and life insurance policies are entitled to the assets in the account or the proceeds of the policy without having to go through probate.
Trust Funds
Lastly, trust funds, trust property, and any assets held in a trust don't need to go through the process of probate as long as these assets don't exceed the small estate limit in Utah. When you create and fund a living trust<span style="font-weight: 400;">, your trustee controls your assets and is obligated to distribute them under the terms of the trust agreement.
Trusts are appealing when it comes to avoiding probate because property held in trust is not part of your estate upon your death. The trust becomes the owner of the property. It is no longer considered part of your estate even though you can use the property for your benefit. If you need help setting up a trust, reach out to a reliable trust attorney in Utah to discuss which type of trust is right for your estate plan.
What are the types of probate?
The Uniform Probate Code of Utah describes three types of probate proceedings – informal, supervised formal, and unsupervised formal. A qualified Orem probate lawyer can help you understand the different types of probate.
Informal Probate
Informal probate is usually the quickest type of probate process because formal court hearings are not necessary for determining the validity of the will or the beneficiaries named in the will. In an informal probate, the personal representative of the will can distribute the property and assets of the estate with minimal supervision by the court. This applies when there are no issues to be resolved with either creditors or inheritors regarding your estate. The personal representative is responsible for sending out formal notices distributing the estate property.
Formal Probate
Formal probate occurs when the requirements of informal probate are not met and court involvement is needed. This type of probate involves a court proceeding, where a judge can settle disputes regarding the amount owed to creditors, distribution of assets to inheritors, and the meaning of a will. Because of the hearing and other formalities, formal probate is more expensive and time-consuming than informal probate. The probate court oversees the entire process for a supervised probate proceeding, but an unsupervised one only requires the approval of the probate judge for certain actions taken by the executor.
Do I need a probate attorney?
Probate attorneys usually handle the process of estate administration after a person dies. They help executors of the estate or administrators (if there is no will) manage the probate process. They can also help with estate planning, such as the drafting of wills or living trusts, give advice on powers of attorney, or even serve as an executor or administrator.
If you are handling the distribution of an estate of a person who died with or without a will, it is advisable to get legal help throughout the process. While you're not required by law to have legal counsel for probate, it's in your best interest to hire a trustworthy Orem probate lawyer who can provide you with legal advice and guidance. The probate process is complicated, but adding the responsibility of estate administration as executors makes it much more difficult.
At Gravis Law, we have more than 20 years of experience in helping clients protect the things that are most important to them. Our experienced probate attorneys can guide you throughout the probate process and provide legal assistance to help you achieve peace of mind. Contact our estate planning law firm and start securing your family's future today!
Do you have questions or need help? Let's chat.