Estate Planning, Wills & Trusts
ESTATE PLANNING, WILLS & TRUSTS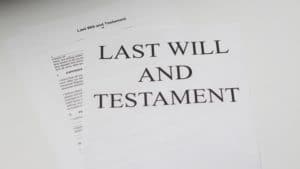 When it comes to securing your family's future, it's important to have an estate plan in place. Estate planning refers to the management and distribution of your estate using wills, trusts, and other arrangements. An estate plan is used not only to indicate how you want your assets and property to be distributed to your beneficiaries, but also to reduce estate-tax liability to ensure that your family will get what you left for them without much reduction.
Planning an estate requires an understanding of estate planning law to create an arrangement that reflects your wishes. This includes arrangements regarding the following matters:
Who your beneficiaries are
How you want to distribute your assets to your beneficiaries
How your assets and property are controlled while you are alive and well
How your assets and property are managed if you pass away or become incapacitated
Getting legal help from an experienced estate planning attorney will help you develop an estate plan that secures your family's future.
An advanced medical directive is a legal document that details what actions should be taken should you become incapacitated and unable to make decisions for yourself.
Living wills are a type of advanced directives that allows you to include specific medical instructions to be followed. A living will becomes effective the moment your primary physician deems that you are no longer able to make healthcare decisions for yourself.
You can also choose to appoint a trusted person to make decisions on your behalf through a power of attorney or a healthcare proxy. It's important to have a power-of-attorney in place to be prepared for unexpected circumstances. Since you can't prepare this document after you become incapacitated, 
If you want a more comprehensive document discussing your care, you can prepare and use both documents. Make sure to seek the help of a reliable estate planning lawyer, since developing an estate plan requires careful planning and consideration.
A trust is a legal agreement that allows a trustee to hold and manage your property on behalf of your beneficiaries. This agreement includes various terms and conditions that describe how the trust property should be maintained and distributed.
There are various types of trusts, one of which is a revocable living trust. In a revocable living trust, you remain in control of trust property, and retain the right to revoke or modify the trust while you're alive and well.
An advantage of revocable living trusts is that assets and property transferred into the trust don't have to go through the probate, which means that your family and beneficiaries will get what you left for them without the difficulty of going through the probate process.
A last will and testament is a legal document that is put into effect when you die. In it, you designate an executor who will carry out your will. The document names you beneficiaries, and how you want your assets and property to be distributed among them. While it's a fairly simple document, having errors in its creation or modification can invalidate your will.
Moreover, a will has to go through the probate. The process can be costly and take a long time, so it's important to seek the assistance of an experienced attorney to minimize the effects and risks of probate.
Are you thinking of developing your estate plan, or drafting your wills and trusts? Make sure you're carefully crafting these documents with the help of experienced estate planning attorneys. At Utah Child Custody, we can help you create a will or trust and develop an estate plan so you can rest assured that your last wishes are carried out the way you want it to. Contact us and start planning your family's future today!