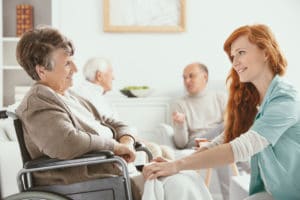 A guardian or conservator is a person appointed by the Probate Division of the Circuit Court to make healthcare and other non-monetary decisions on behalf of someone who has become incapacitated due to injury, illness, or disability.
What are the two types of guardianship?
Utah state laws allow for two different types of guardianship: full guardianship and limited guardianship. In a full or plenary guardianship, all the adult rights of the protected person are transferred to their guardian. A limited guardianship, on the other, is a less restrictive type of guardianship. The guardian is only able to exercise certain rights granted by the courts on behalf of the protected person. These include medical, financial, education, residential, and habilitation including daily support services.
What's the difference between guardianship and conservatorship?
A conservator is appointed for protected persons with assets that are worth over the specified limit. If you don't meet this requirement, then a financial guardian is more suitable for you than having a conservator.
Who can serve as a guardian or conservator?
The court usually appoints a close family member as your guardian or conservator. If none of them are suitable or available for the position, the courts will consider other relatives, friends, or a specially trained attorney who is experienced in dealing with these matters.
How do I get started with guardianship or conservatorship?
If you decide to seek guardianship or conservatorship, the first thing you need to do is collect medical evidence to support your case. You'll need a doctor's letter that includes a statement of your diagnosis as the protected person. The letter needs to be written by a DO, MD, or PhD, but the court also accepts statements from a LCSW or a Nurse Practitioner, and should include an original signature.
You may also file a psychological evaluation report if the protected person was or is in the public school system. While it's better to have a psychological evaluation submitted to court, it's not a requirement to get your guardianship proceeding underway.
How long does this process take?
The guardianship and conservatorship process typically takes two to three months to complete. Since the court calendar is often booked for four to six weeks in advance, it's best to start the process at least three months before you need the guardianship or conservatorship.
Are you looking for legal assistance in your guardianship or conservatorship? Our trustworthy guardianship and conservatorship lawyers can help you go through the legal process, so you have measures in place whatever may happen. Call us at Utah Child Custody and start securing your future today!
Do you have questions or need help? Let's chat.