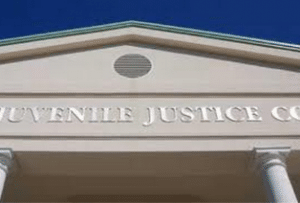 Children have mischievous streaks. However, it's possible for this to lead to delinquent acts that can get them in trouble with the law. In Utah, any violation of federal, municipal, or state law by minors falls under the jurisdiction of the juvenile court. The court also has exclusive jurisdiction over certain traffic offenses like:
Automobile homicide;
Driving under the influence (DUI) or driving while intoxicated (DWI);
Reckless driving or joy riding; and
Fleeing a police officer.
Juvenile offenders are treated as people in need of rehabilitation rather than criminal punishment. As such, minors are not convicted but are found to have engaged in delinquent conduct. With that said, a juvenile record affects your child's future and makes it difficult to apply for college or get a job. If your child is facing legal charges, consult with a criminal defense attorney about the steps you can take.
What happens when a child under 18 is arrested?
If a person under 18 years of age is arrested, they are either taken to a receiving center or placed in locked detention if the cause for arrest is a holdable offense. Holdable offenses listed in the Statewide Detention Admission Guidelines include:
Assault
Car theft
Home burglary
Aggravated burglary
Armed robbery
Sale and use of drugs
A detention hearing is held within two days from the arrest date to determine whether the child should remain in detention, be placed in home detention, or be placed in a less restrictive placement until the legal ruling is decided during the juvenile court hearing.
If a minor is arrested for a status offense that doesn't meet how to buy klonopin without a prescription these guidelines, they're taken to a receiving center. Afterward, they are either released home, referred to Youth Services for counseling, or referred to other services for additional help.
Which juvenile offenses are transferred to adult court?
Under the Serious Youth Offender Law in Utah, juvenile offenders who meet the criteria will be tried as adults under the criminal justice system. Charges covered by this legislative move include the following:
Aggravated arson
Aggravated assault
Aggravated burglary
Aggravated kidnapping
Aggravated robbery
Aggravated sexual assault
Attempted aggravated murder
Attempted murder
Discharging a firearm from a vehicle
Felonies committed after being placed in a secure facility
Murder or aggravated murder
Any other felony offense that involves the use of a dangerous weapon in which the minor has been previously adjudicated or convicted may also qualify for transfer.
Can you contest the transfer to adult court?
You may be able to contest the presumption of transfer if there is clear and convincing evidence that:
Your child has not been adjudicated in the past for committing a felony offense that involves the use of a dangerous weapon;
Your child appears to have a lesser degree of culpability if the delinquent act was committed with one or more persons; and
Their role in the offense was not committed in an aggressive, premeditated, or violent manner.
What can you do to protect your child?
If your child is facing charges, it's important to seek legal counsel from an experienced family law attorney. At Gravis Law, we have compassionate attorneys who can help you protect your child's future. Contact us today and schedule a free consultation with us.