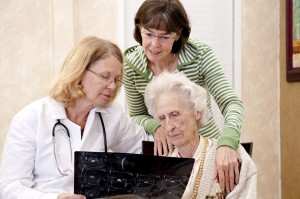 Advance Medical Directives in Utah
78% optimized for "advance medical directives"
An advance directive, sometimes referred to as advance care planning, pertains to giving the person the power to appoint or designate a surrogate decision-maker to carry out your wishes regarding your medical treatment preferences in cases where you become incapacitated, has Alzheimer's, in a coma, vegetative state, unable to speak, or make medical decisions for yourself. An advance directive is an important legal document that should be included in the healthcare documents/medical records of every individual. There are three categories of advance directives: living will, power of attorney, and health care proxy.
Different advance directives to safeguard your future.
Living Wills. A living will is a written legal document used to state future health care decisions in case the author becomes unable to make decisions for himself and needs a health care surrogate to make one for him. This is only used at the end of life--such as when a person is terminally ill, in a state of unconsciousness, or comatose. A living will is making an advance care decision on what the person would want to receive in special conditions. Decisions can include receiving life-sustaining treatment, prolonging one's life, receiving cardiopulmonary resuscitation (CPR), refusal of life support, do not resuscitate orders, dialysis, tube feedings, or use of life-sustaining devices such as a ventilator.
Durable Power of Attorneys. Also called a DPOA, this advance care directive grants a medical power of attorney to a designated person when a medical condition such as incapacity has been met. This will authorize the appointed loved one or family member as the attorney-in-fact.
Healthcare Proxies. In a healthcare proxy document, a person designates a proxy certain medical decision-making in carrying out a personal directive. Like the owner, health care proxies also have the right to request or refuse treatment for the incapacitated owner.
The importance of advance health directives.
Advance care plans helps you and your family prepare for the unexpected. This also helps you avoid undergoing medical treatments and procedures that you would not want if you were given a choice. When you face a temporary or permanent incapacity, having these types of documents can ease your family's burdens and stress knowing that they will be able to abide by your wishes. At the same time, your dignity is maintained based on your own choices regardless of your physical or mental state.
Revoking, Terminating, or Updating Directives.
Have you created an advanced healthcare directive but suddenly changed your mind? The good news is, you can revoke it at any time. An estate planning attorney may advice you to write "void" across your directive, orally express your desire to terminate it, or sign a written revocation of the directive. If you simply want to modify the terms in your directive, you can opt to create a new one. In cases where there was a decree of annulment, divorce, dissolution of marriage, or legal separation; and you designated your ex-spouse as your healthcare agent, then the designation will be revoked unless you specify that you still intend to appoint that same person as your designated agent.
Start Your Advance Medical Planning Today!
If you are considering to get an advance medical directive, make sure that you have a well-versed attorney by your side. We can help you draft an advance directive, choose the right type that meets your circumstances, and help you decide what other estate planning documents is beneficial for you. At Utah Child Custody, we can help you create a medical directive so you can rest assured that your last wishes are carried out the way you want it to. Contact us and start planning your family's future today!
Do you have questions or need help? Let's chat.