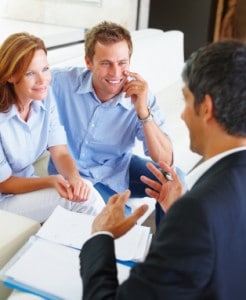 A typical court trial in Utah can cost thousands of dollars. Unfortunately, not all individuals and families have the financial capacity to hire an attorney when facing a legal trial, while others simply want to represent themselves in court. Regardless of the reason, having some form of legal guidance while going through the process of representing yourself can be useful. Whether you need to consult with a lawyer regarding your case, need help preparing legal documents, or need help preparing for an upcoming hearing, legal coaching can be helpful for you. If you find yourself in any of these situations, seeking the help of a lawyer is advisable.
What is Legal Coaching?
Legal Coaching is designed to help you navigate through your case smoothly especially when you are planning on going pro se (self-representation). Through legal coaching, lawyers can give legal advice and support to help you with the specific legal needs for your case.
Different from having a lawyer to represent you during a case, legal coaching is legal assistance given but on a smaller scale. When hiring a family lawyer, for instance, you are also hiring his legal expertise in many areas that may be unnecessary for your case. A lawyer will provide legal advice to help you navigate through your case, while you do the paperwork and represent yourself in court. Legal coaching costs less than having a full-service legal representation, which makes it a more affordable option for people who cannot afford a lawyer for their legal cases in Orem.
In a legal coaching set-up, the lawyer will be responsible only for guiding you and giving you advice regarding your case. A legal coach won't be responsible for the entirety of your legal case, they will only provide legal assistance. It is important to note, however, that you can't file a complaint against a lawyer for professional negligence for refusing to take on other tasks that were not part of their responsibility. You'd have to understand that a legal coach would only provide legal assistance and that you'd have to take do tasks and responsibilities related to your case on your own
Is Legal Coaching Right for Me?
Seemingly, self-representation may be a poor choice for many, but often it becomes a last resort for most people.
Lacking knowledge of the legal processes and the legal system, inadequate preparations in the legal precedents, and confusion in accomplishing required legal documentations become common scenarios in self-represented cases in the courtroom. Add to that the emotional distress caused by most family law cases such as divorce, alimony issues, and child custody/child support.
Wrongly filed court documents, inability to provide proper evidence, and failure to make adequate disclosure are common mistakes that happen in a court trial in Utah. These can lead to prolonged cases, delayed decisions by the judge, or ultimately, to trials being disrupted or adjourned. This often results in disadvantageous legal outcomes for self-represented parties, especially if the opposing party hired a professional lawyer to represent them in their case.
However, your legal battle doesn't have to turn out this way. You can receive proper coaching on the specific legal matter about your case, and be well-versed in the legal processes and documentation required for your case.
You can also build a strong case through the guidance and assistance of a lawyer and proceed with confidence to represent yourself in court, knowing that you are well-prepared and your case is organized.
Legal coaching provides you with the opportunity to benefit from the know-how of a licensed lawyer without paying for the hours dedicated to preparing for a case and attending a legal trial.
This makes it more affordable for people who are planning to go for pro se legal representation, or for people who have limited access to justice and cannot afford to pay a lawyer full time.
If you want to know more about self-represented legal services in Orem, contact us today and let one of our experienced lawyers provide legal assistance for you or your loved one.
What's Included in a Legal Coaching?
Here at Utah Child Custody, our lawyers can assist you by:
Providing legal advice to help you achieve the best possible outcome in your scenario. Our lawyers can provide you with legal consultations about the law and how it applies to your case, assist you with legal processes, and help you navigate through the justice system with ease.
Providing you with the help necessary for your legal research, and lead you to the proper legal documents needed for your case.
Assessing the strengths and weaknesses of your case and the case you have to deal with to help you identify the key objectives in your case so you can present it to the judge effectively, and to help you anticipate the arguments that the opposing party might raise during a legal trial.
Evaluating court documents and providing proper modifications needed
Drafting or advising on how to prepare certain documents, letters, and legal forms
Advising on legal matters and how to present an argument in court
Advising on legal negotiations and settlements
Giving guidance through the family court system
Calculating child support, spousal support, and division of debt and property according to state laws.
If you are considering representing yourself in court, but you easily get nervous or you are uncomfortable speaking in a formal setting especially inside a court, legal coaching might be for you. Contact a professional attorney in Utah today and get the tools you need to successfully represent yourself.
Still Have Questions About Legal Coaching?
Our lawyers can help. Going through a legal case can be tiring both emotionally and mentally, and getting the proper legal help that can cater to your needs can be costly and time-consuming. Here at Utah Child Custody, our lawyers can be your partners in protecting what's important to you and your loved ones. We can provide you with quality service that will most certainly be suitable for your legal needs.
Call our office today at 801-678-3441 for a free consultation.
Do you have questions or need help? Let's chat.