Legal Separation vs. Divorce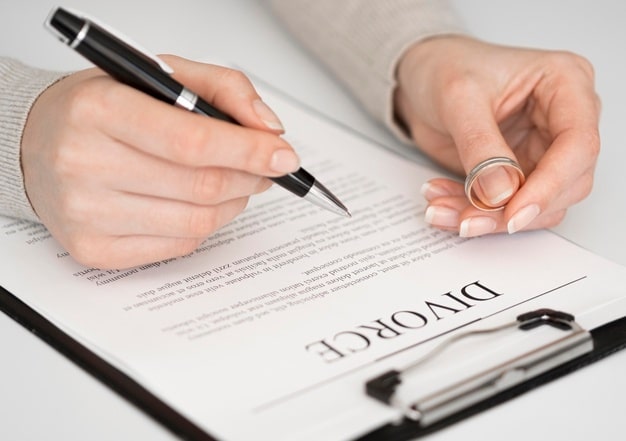 In an ideal world, every married couple will foster a relationship that will last forever. Unfortunately, however, not all marriages lead to a nurturing and loving family. If you are currently considering a divorce petition or legal separation, seek legal advice from trusted Orem family law lawyers early on.
At Gravis Law, we have the skills and experience you need to determine the best path to take, with your best interests always in mind.

This article will explore legal separations and divorce filings. It is divided into seven sections, as seen below:
The legal process of ending a relationship

An overview of legal separation

When legal separation is more ideal than divorce cases

Filing for separate maintenance in Utah

Requirements and guidelines for legal separation

Participating in trial separations

Seek legal representation from a reliable Utah legal separation attorney
The legal process of ending a relationship
If your marriage did not turn out the way you envisioned it, it is important to seek reliable legal help. A law office specializing in divorce proceedings and legal separation actions can help you evaluate your options. In some instances, a legal separation might be more ideal than divorce. In others, the other way is true.
In Utah, legal separation is referred to as separate maintenance. One advantage of legal separation over a divorce filing is the fact that reconciliation is possible. Additionally, while spouses are still legally married, a legal separation judgment does not prevent a future judgment for dissolution, particularly if either party eventually chooses to get divorced.

On the other hand, getting a divorce is ideal for spouses who intend to remarry after. Although it is possible to work through a conversion divorce (and ask the judge to include all the separation agreement terms into the eventual divorce filing), getting legally separated might be an unnecessary step for those with clear plans.
An overview of legal separation
When choosing between getting divorced or legally separated, it is essential to work with a local attorney who will work personally with you and be with you every step of the way. Deciding on the most appropriate course of action is not easy. It is important to find the legal action that is most suited for your current circumstances.

In some cases, couples who do not want to go through a gray divorce or a high-income divorce opt for legal separation. While a legal separation does not end a marriage, it may be helpful when dividing property and debts. Both parties involved are no longer legally responsible for each other. Additionally, they bank on the fact that you may eventually convert it into a divorce petition.

In general, agreements on the division of property may also be part of the legal separation proceedings. If spouses cannot negotiate and reach an agreement, a court may decide on property division issues. In Utah, like in other states, neither of the spouses involved can remarry or enter into a domestic partnership if the marriage has not been dissolved through a divorce decree. 
When legal separation is more ideal than divorce cases
A legal separation can be described as a court order that mandates the rights and duties of couples who are living apart but still legally married. It is often applicable for couples who are not ready to terminate their marriage but want to be considered separated for tax liability purposes, immigration matters, or religious reasons. 

There are many reasons why a married couple in Utah might choose to legally separate and not file a divorce, with medical insurance as a common example. Unlike in divorce proceedings, lawfully remaining married can ensure continued health insurance coverage for the other spouse. However, reliable legal representation from a credible Orem legal separation attorney is key because no two couples have the exact needs and goals. 
Filing for separate maintenance in Utah
Even though going through a divorce or legal separation is tough on families, staying together solely for the children's sake may not be the best option. Children who live in homes with many arguments, hostility, and discontentment may be at a higher risk for developing mental health issues and behavior problems.

Dealing with divorce and separation is not easy. However, trying to stay together for abusive, high-conflict, or an already broken family can be more devastating, traumatic, and damaging to both children and parents.
When proceeding with separate maintenance in Utah, A couple can agree on separation or ask a court to decide. Unlike a divorce (which could be grounded on irreconcilable differences), a party seeking separate maintenance must provide legal reasons or grounds for separation. These could be:

living separate and apart from the other spouse for a certain period

being sufficiently able to provide support yet refuses or neglects to adequately provide for and suitably maintain the other spouse

deserting the other spouse without good and sufficient cause
Requirements and guidelines for legal separation
Under the residency requirement stated in relevant state law, at least one party must have lived in Utah for 90 days before filing.

The filing process begins when either spouse files a petition for separate maintenance with the family court. Court forms and supporting documents must show that requirements are adequately met. 
Mandatory waiting period
State laws require the judge to wait for a minimum of 30 days before acting on the case. This waiting period, however, may be waived if a judge finds that there are extraordinary circumstances. These 30 days are often used to negotiate the terms of the separation. Here are handling property and debt division, determining a parenting plan for the children, and resolving any issues about child support or spousal support.
Separation agreement
Legally married spouses must file both a petition for legal separation and a motion for temporary orders. A couple is also required to come up with a separation agreement in Utah. This document is legally binding and thus may be used by a judge for protecting both spouses from any frivolous claims against the other party.

You must take these things very seriously. As such, if you are planning to get a divorce, get legally separated, or would like to know if there are other legal options, seek legal advice from a seasoned Orem legal separation lawyer.
Participating in trial separations
Whether you decide to file for divorce or proceed with a case for separate maintenance, the family court requires your terms to be in writing. If you seriously consider getting separated without having the court monitor an entire legal proceeding, trial separations may be a good option.
In a trial separation, most couples can orally agree to the terms of the trial. It is usually the best way to determine if separation or divorce is right for you since the period you live apart for a specific time gives both parties a chance to reassess the marriage. However, if one spouse does not want to participate, a formal petition with the court might be your only choice.
Given all the legal processes and required paperwork, reliable legal aid from a hands-on Utah family law attorney is necessary. Our legal team can help you evaluate your situation and carefully explore all available options.
Seek legal representation from a reliable Utah legal separation attorney
Not surprisingly, the legal process of going through a divorce is not for everyone. For some married couples, the best way for the family court system to protect their legal rights is to file for legal separation with the help of a legal separation attorney.

Legal separation is a legal proceeding that is comparable but distinct from a divorce petition. Ln general, the term legal separation refers to a legal action filed by a married person (or domestic partner) who wishes to stay married (or in the domestic partnership) with hopes of resolving related legal issues. 
Using simple terms, filers live separately from one another but do not change their marital status. Our divorce and family law attorneys in Orem, UT, can help you understand the difference between a divorce and separation agreement, learn more about residency requirements, and make a better-informed decision, given your particular circumstance.
Call our Orem family law office today!
Our Utah family law firm can provide all the relevant information that you will need to know. Contact us at Gravis Law to consult with a dedicated Orem family law attorney today.