Importance of a Will and Testament in Utah
A "will" is a legal document that states your wishes on how you want to distribute your assets after death. You need to identify your beneficiaries and specify what each of them should receive. Making a will is important because it can protect your surviving spouse, a family member, loved ones, property, and inheritance when you die. You need a will to devise your plan of distributing everything that you have to your chosen heirs.
When you create a will, you need to make decisions such as naming a guardian who can look after your children who are minors, appointing a trustworthy person who can carry out the duty to oversee your personal property, bank account, or assets, and designating a representative who can ensure that the provisions written on your last will are followed. If you do not specify a personal representative or set up a living trust, the probate court will assign someone to manage your estate.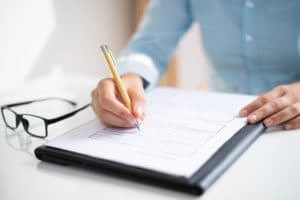 Estate planning laws may vary from state to state. In Utah, it is crucial to write a will before you pass away. Without a legal will, the properties that you will leave behind will be allocated under the "intestacy" laws of the state. The law allows you to distribute your assets to your immediate family members specifically your children and spouse.
If you are either unmarried or with no children, your parents or grandchildren will get hold of your assets. The list goes on with your distant relatives which includes your siblings, aunts, uncles, grandparents, nephews, nieces, cousins, and the family members of your spouse who already passed away (if you are widowed). If the court has reached the end of this list without finding any living relative by marriage or by blood, your property will be taken by the state.
Preparing a will with a lawyer is a smart decision because it prevents complication in the future, such as when you get incapacitated.  It will save you and your loved ones the trouble of probate process and the emotional turmoil that goes with it. While you can draft a will on your own, it is advisable to get legal advice from an experienced Orem estate planning attorney to ensure that your legal documents and paperwork will be prepared under relevant estate law. This will guarantee that the last will and testament that you will write will not be contested. 
To finalize your last will, you need to sign and acknowledge it in the presence of two witnesses. Afterward, the two persons who witnessed it are required to sign it back to make it valid.  Notarization of will is not mandatory in Utah, however, you are allowed to make a "self-proving" will by going to a notary with your attesting witness to sign it and get it notarized. This type of will expedites probate because it can be accepted by the probate court without the need to contact the witnesses.
Once you have written your will, you are still allowed to change or revoke it anytime, unless there is an agreement not to amend it. Revoking of will can be done by the testator (or someone else authorized by the testator) by tearing, burning, obliterating, destroying, or canceling all or any part of the will. You can also create a new will stating that you revoke the old one or by having conflicting terms with the old will. A qualified experienced Orem estate planning lawyer can assist you regarding revocation and amendment of your will.
In a circumstance wherein you have written two versions of wills and it is unclear whether you have revoked your original will or not, Utah has a set of rules that can help you determine if your new will will revoke the old one, or simply adds to it. The state law assumes that you intend to revoke your original will if the revised will disposes of all of your estates. If your estate was not disposed of in your revised will, then the law assumes you intend to add it to your original will. In this case, the executor of a will must follow all the instructions written in both the new and old will and testament. If there are any opposing terms, the appointed executor shall obey the guidelines of the newly written will for that specific term.
If a married couple has divorced, the state law revokes any language from the last will that gives the property or any asset to your spouse or appoints them to act as your designated executor. It is also applicable to former spouse's family members and relatives. However, this specific rule cannot be applied if you have mentioned that divorce will not affect the terms and conditions of your last will and testament. 
In case you want to do major revisions to your existing will, your best option is to revoke the old will and write a new one. If there are only minor changes, you may insert an amendment or "codicil" to your original will. To finalize the changes done, you need to do the similar formalities that you have done with your old will.
Now is the best time to make a will. You can put something in place now and change it later, rather than not preparing for anything at all. For legal help in creating a will, do not hesitate to consult our competent Orem estate planning lawyers at Gravis Law. You and your family will have peace of mind if you know that you have properly prepared an estate plan ahead of time. Call us for an initial free legal consultation.