Five Questions to Ask When Making a Will
Creating a will and naming heirs are scenarios that are not limited to the movies. They involve an actual legal document that must follow relevant estate law. Drafting wills, estate planning, and estate administration are matters that you should take very seriously.
Below are five questions to ask when writing a will:
1) Why do I need a will?
Drafting a will is often associated with how a decedent (deceased person) intends to distribute his or her assets and personal property to heirs or surviving spouse and children. While a last will and testament can cover other things, distributing to your loved ones whatever you would eventually leave behind is indeed a common reason why drafting wills is necessary.
2) Can I make a will for other purposes?
Unlike other legal documents, a last will and testament will only be crucial when you pass away. Some people draft a will for this very reason. A deceased loved one may have very specific wishes that he or she wants someone else to carry out only after death. As such, before proceeding, consult with an expert regarding your options and get legal advice on how to write a will that will meet your needs.
3) Can a will be contested?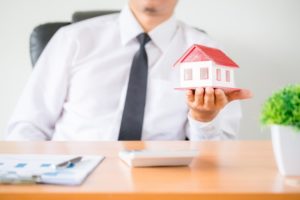 Under probate laws, someone may contest the validity of a will that supposedly does not reflect the wishes of the testator. There are formalities in the legal process that must be observed when preparing a will. Otherwise, its questionable validity may be grounds for bringing to court and contesting a will. The probate process is often complicated. Get legal help from a reliable law firm to avoid probate as much as possible.
4) Who can contest a will?
Wills are often being contested in probate court by:
An heir or a current beneficiary that a testator decided to designate

Disinherited beneficiaries that were named in a previous will

An individual not named in but is eligible to inherit under intestacy laws
A successfully contested will is considered invalid and the court will refer to a previous will drafted. If no other estate planning documents were made, the inheritance will follow relevant state law.
5) What are the common grounds for contesting a will?
When drafting your will, consult a trusted estate planning attorney to make sure it will not be invalidated due to various reasons. Three of the common grounds, however, are:
When you write a will, the two witnesses with you must have seen or, legally, witnessed you sign it. Otherwise, it may be contested.
If it is successfully established that undue influence was exerted when the estate plan is made, the will may also be contested.
Testamentary capacity indicates that the testator cannot anymore understand the value and nature of the inheritance that will be distributed. This is another common ground for contests.
If you want to create a will and appoint heirs, or for questions on living wills, succession, power of attorney, or even estate taxes, call us at Gravis Law for assistance. Our Utah estate planning lawyer specializing in last wills and testaments will answer whatever questions you may have on estate planning laws.